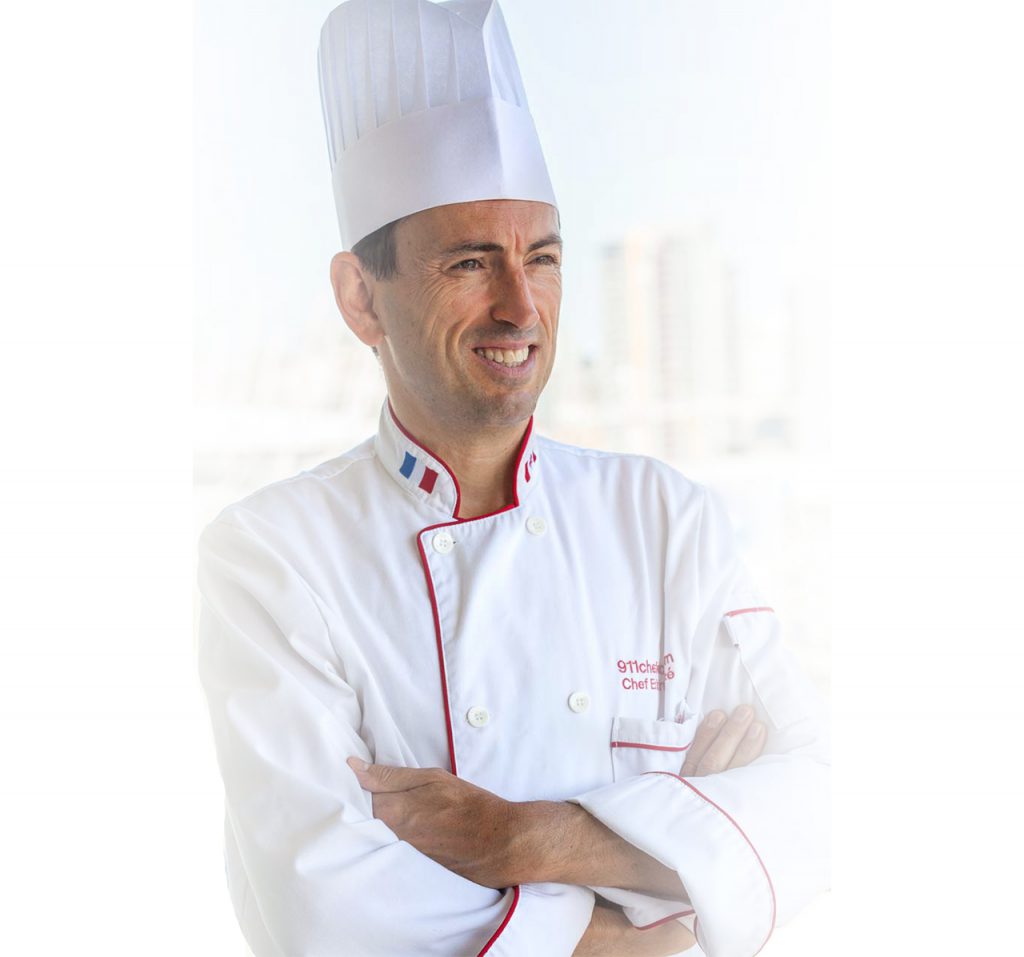 I'M CHEF ERIC ARROUZÉ
Executive Chef Coach, Restaurant Consultant & Author
In "A Gourmand in Training" I am telling the story of a young boy growing in the South of France and his discovery of food and cooking thanks to his grandmother.
Get the book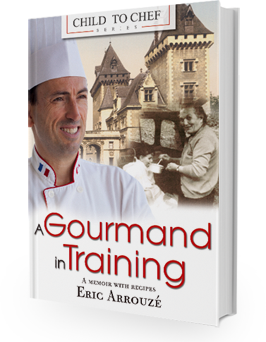 Reviews from Amazon
The chapters about Eric's struggles at school and his different way of learning are startlingly honest and inspirational. This is a lovely book and one that I will refer to often for the recipes (except possibly for the Conger Eel Provencal.)  
This is the intimate story of Eric, who as a young boy, already knew that he was destined to be a gourmand.It's very enjoyable reading, because you can feel his angst and his glee, as he faces his challenges and overcomes them.
A Tasty Recipe Memoir of Growing up in Southwestern France
From growing in a blue-collar family in one of the most dangerous areas in France through having a successful career as head chef in a luxury hotel on the French Riviera, to teaching culinary arts at the University of British Columbia in Canada, my life has been punctuated with stories that even to me sound somewhat incredible. Along the way, I have been inspired by people around me who contributed to shaping who I am now. This first book of my Child to Chef recipe memoir series is about my discovery that food makes people happy and how my grandmother Augusta was instrumental in my decision to become a chef.
With A Gourmand in Training, if I inspire young adults to overcome their own challenges and live their dreams I will consider this book a great achievement.
Why this book?
While some people are good at painting, playing an instrument or singing, I have been told more than once that I am good at storytelling. As a chef instructor, I teach people how to cook, yet somehow, a certain dish or an ingredient always triggers a story. My stories are sometimes educational, but always fun, entertaining or touching. Over the years, my students have remarked time and again that I should write a book to share these stories with a wider audience.
The irony of it is that one day at school my childhood English teacher told me that I would never be able to speak English. Although my mastery of the language is still not perfect, and my strong accent definitely betrays my European origin, I sometimes wonder how she would react knowing that I am now living in an English speaking country and making a living teaching in a language that, according to her, I would never be able to master. Luckily, her remark did not stop me from embarking on life-changing experiences; perhaps her rigid stance actually challenged me to prove her wrong.
My story shows that everything is possible for those who want it enough. Anyone can achieve anything they want; the key is to do it one step at a time. Personally, I never put limits on my career or the things I want to do. Sometimes the path is hard, but I keep going, and small steps eventually turn into milestones.
This book is the first one of a series where I narrate my discovery of food. As you will learn, my mum was not the greatest cook and I have to thank my grandmother Augusta and my aunts for helping me to develop a taste for quality in food. It is thanks to them that I decided early on that I wanted to be a chef.
A Gourmand in Training is composed of true stories all related to my discovery of simple but amazingly good food. The entire series is already in the making. Without saying too much, in the next book, I am going to talk about my apprenticeship with stories that will sound like everything that I describe happened in a different age.
People who have read the book say that it is fun, entertaining and inspiring. I hope that you will find that too.
About Me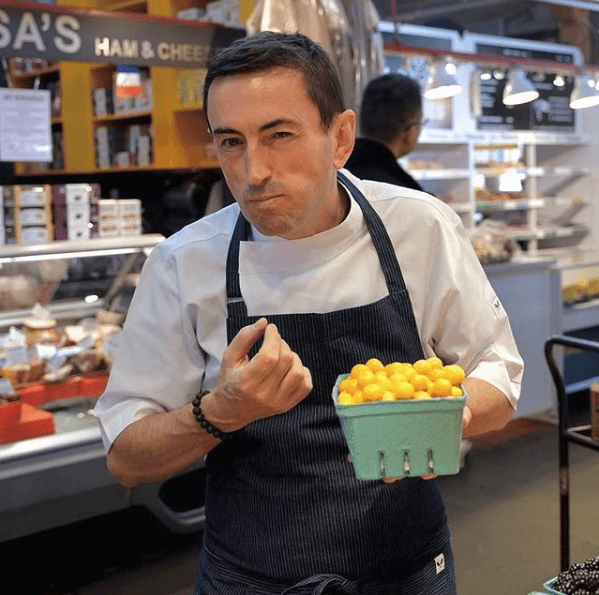 My story is a story of passion; passion for cooking, passion for traveling, and passion for teaching. I was ten years old when I decided to become a Chef. As soon as I could (6 years later), I started my apprenticeship in Pau, France. I was also mentored by my grandmother Augusta, a professional chef herself, who passed on to me the pleasure of cooking, sharing with others and respecting the products with which I work.
Within a few short years, I climbed the levels of kitchen hierarchy until, at age 23, I finally attained the title of "Executive Chef" in a five-star hotel on the French Riviera, le Cap Estel. There, I managed a team of 14 chefs for 3 years.
I moved to Canada in 1993, initially working at renowned restaurants such as Les 3 Tilleuls in Québec and Le Crocodile in Vancouver. Since 1997, I have been teaching French culinary arts in various locations both to future professionals and amateurs. I have also received my British Columbia Instructor's Diploma.
In 2000, I created my own business, 911cheferic.com, where I offer various services related to cooking: team building cooking classes, private cooking classes, public cooking classes at UBC, private chef services, and culinary tours to Canada and France. 2018 marked a new turn in my career. I am not focusing on sharing my knowledge with restaurant owners and Executive Chefs, as I offer consulting services for restaurants and Executive Chef coaching.
PHOTOS OF THE RECIPES IN THE BOOK
Join My Newsletter
Interested in knowing when the second book will be ready? Register to this list and you will be one of the first to know.
Need to Contact Me? This is How:
Chef Eric Arrouzé
1302-120 Milross Avenue
Vancouver, BC
V6A4K7 – Canada
info@911cheferic.com